Oranga Tamariki stands accused of returning a four-year-old who had been previously badly injured within a Flaxmere household to the same home, where he has since been severely injured again.
It allegedly did so without full consultation with the wider whānau, some of whom opposed the boy's return.
The Flaxmere boy had been removed from his immediate family after a June 2019 incident that hospitalised him in Wellington – and placed in the care of a grandmother in Auckland.
But Oranga Tamariki, without consultation with the key whānau members, returned him to his "immediate" family before Christmas. Just over a month later he was badly injured again and remains in a serious condition in Starship Children's Hospital.
The boy's grandfather Dion Te Ahu says the decision to return the boy to the care of his immediate family is even more distressing in light of what police recently told him.
"I found out last week that the investigation [into the 2019 incident] hasn't been closed and that the police recommended that while the investigation is still open they shouldn't have returned (the boy) under any means.
"One police detective told me on a phone call that they don't know who told the parents that investigation had been closed, or OT that … and to hear that news just cut real deep. That the communication breakdown between two very professional … seemed to be professional departments… can't talk with one another. Well, even with the family for that instance."
The boy had been nursed back to health by his grandmother in Auckland after having surgery in Wellington Hospital in June 2019. Medical staff told whānau his head injuries were so severe, "it was like he had been in a head-on car crash".
Newsroom understands that the immediate family claimed then that the child had sustained the injuries when he had fallen from a bouncy castle at a large whānau gathering.
It is understood the police did not believe that explanation but did not have sufficient evidence to lay charges.
Te Ahu says he's decided to speak up because he wants to correct a perception that the wider whānau is involved in a coverup of the boy's latest injuries, or is protecting a family member.
The family are also concerned about their safety after receiving Facebook messages saying they would have their "throats slit" and "houses burnt down".
"We've done more than talk, I think we've led parts of the investigation. We've been really active with them. We're not withholding anything, we're not hiding anyone. We're giving all our evidence and knowledge. We've given them everything. Photos, videos, timelines, everything. We have been cooperative right from the start. With the police, with different service providers, with OT, with whoever we've needed to cooperate with."
Newsroom asked Te Ahu if he had spoken to the immediate family about what had happened.
"Yes, I've asked them. We've asked them to talk to whoever they need to talk to … they've been advised not to from a legal perspective."
The immediate family's refusal to give a statement to police has prompted an outcry from politicians and public figures, including the leaders of National and Act, and the Children's Commissioner.
They want the right to remain silent abolished or amended.
The Prime Minister has urged family members to come forward with information.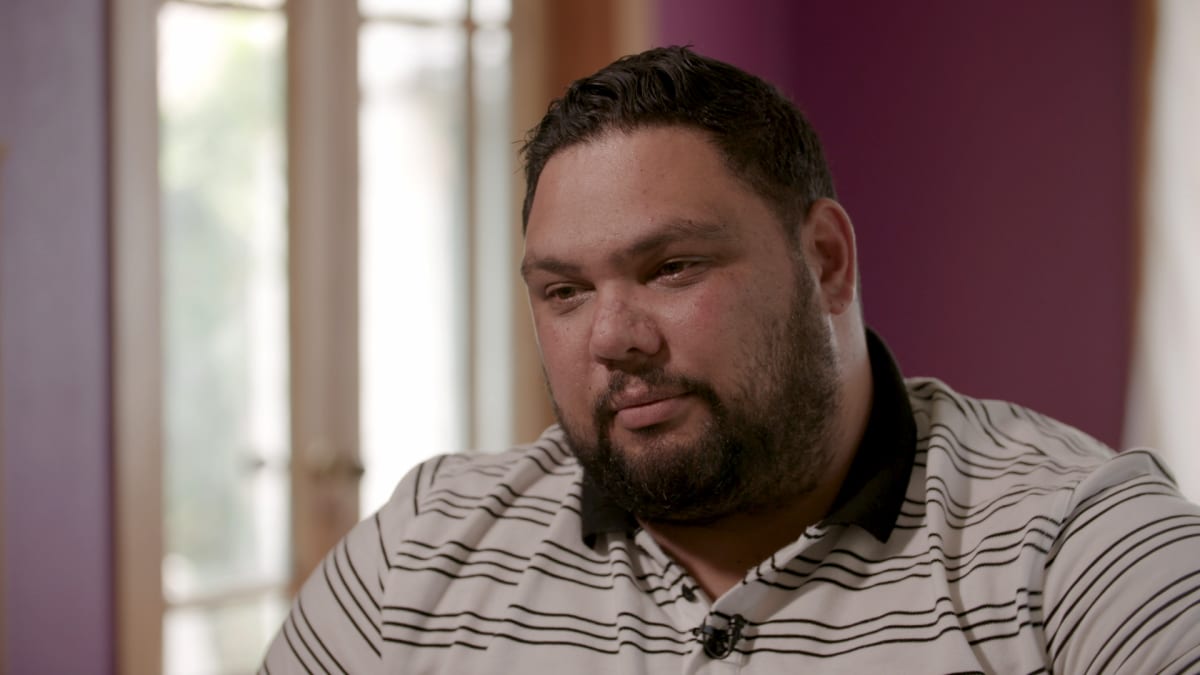 "As I understand it, it's their right, even to us as family, as parents, and I respect it, but at the same time I want justice just as much, as the next person as you could probably understand. I'm his grandfather. I want to know what happened. I want the right person to come forward. I want to know exactly what happened."
Newsroom has also spoken to the boy's aunt, who believes there have been serious communication failures between Oranga Tamariki, police and the wider family.
"We didn't hear from the police at all between the first and second incident. We as whānau have had to go to the police ourselves every time. There's no liaison person. There were two detectives originally in Wellington, then two different ones. This time round there's a new detective, who says they never closed the original investigation, even though OT told us they had," says the aunt.
The wider family says that after the first incident, Oranga Tamariki agreed to let the boy live with his grandmother in Auckland, where he could receive ongoing treatment for his injuries.
"We as a family came up with a plan, and Oranga Tamariki agreed with it."
In the meantime, the whānau says the boy's immediate family attended a number of Oranga Tamariki-approved courses.
Then, unbeknownst to any of the family who had been heavily involved with nurturing and supporting the boy, the immediate family travelled to Auckland, picked him up and took him back to Hastings. Whānau members told Newsroom they had no idea the boy was going back to the home in Flaxmere, and they would have stopped it happening.
"They had a hui with OT that we weren't told about or invited to, and they gave them (the immediate family) $200 in petrol vouchers to go to Auckland and pick him up."
Six weeks later, on January 29, police were called to the boy's Flaxmere home, where he was treated by ambulance staff and flown to Starship.
Wider whānau are now struggling to understand why Oranga Tamariki is insisting the immediate family have a right to go to Auckland to see the severely injured four-year-old.
"They (the immediate family) agreed to not go near the boy, they were okay with that. The next day OT invited them to Auckland to have a meeting to visit the boy. Even after we'd specifically said 'you are not allowed to see this child.' We've told them on three separate occasions (since the second incident) they're not allowed to have access to any of the children. Every one of those times they've invited them (the immediate family) the next day to come talk about access. They're texting them 'Would you like to have supervised access'. The morning (the grandfather) got shown the photos of the boy's injuries, 20 minutes later OT invited them to come visit the boy at the hospital. When I rang the detective and asked 'What will you do about this?' he said 'It's OT's call.'"
Hastings Kaumatua Des Ratima says Oranga Tamariki needs to step up and accept some of the responsibility for the tragedy.
"OT have remained silent on their role is this horrific situation. I'm not excusing anyone for damaging our tamariki. I am saying that this situation occurred because of poor decision-making by people and institutions which should, and must, know and do things different. I am concerned that OT through their silence have lumped total responsibility on this family.
"The wider whānau in this case were on track, but OT ran them off the track. OT also needs to be accountable for the decisions it made and own their part in this tragedy. It's against their own documentation to go against the wishes of the wider whānau."
A senior social worker with more than 30 years' experience agrees and says she is gobsmacked the boy was allowed to return to the immediate family.
"Six months ago after he was badly hurt the first time the wider whānau provided a nurturing, supportive, caring and safe home for the child when he was placed with his grandmother. It is mind boggling that within six months of being seriously injured, Oranga Tamariki have facilitated the child's return to the very people suspected of injuring him."
She points to the Oranga Tamariki website, which states, under the heading 'What's Important To Us':
"The needs of mokopuna are best met when they are settled in a safe home environment with people they know who love them and care for them. We need to ensure that when mokopuna return to the care of their parents, they and their family/whānau are well prepared and provided with the supports they need in order to reach their potential."
Newsroom asked Oranga Tamariki what risk assessment was carried out before the decision was made to return the boy to his immediate family.
We received a two-line statement from deputy chief executive Alison McDonald.
"The injuries sustained by the little boy are heart-breaking. Because there's an active police investigation underway we will not be commenting further."
Made with the support of NZ On Air